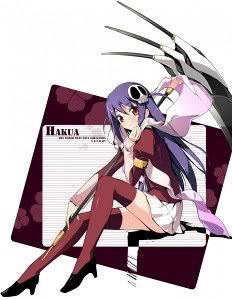 If you have not heard, the next season of The World God Only Knows starts this April. I am excited. The first season was decent but I always felt it was missing something. I believe the problem with the first series is that the anime attempted to resemble a love adventure novel instead of a love comedy. Yes, an anime about someone who likes dating sims is funny but that, fundamentally, does not make a love adventure anime; it is still just a comedy.
Because of this error in genre choice the anime series was forced into a very slow pace. Of course, I am sure the budget had much to do with this as well. Since the story did not progress fast enough I found myself waiting for the end of character arcs hoping the next would be more interesting.
You see, the manga takes a different approach. it is an extremely fast paced story line. So many interesting things are going on you literally cannot put it down without finding out what happens next. The first season of the show covers pretty much the first seventeen chapters of the manga. Currently, the series just released chapter 130. That is a huge gap, yet, the good news is that the slower the anime goes the more anime there might be *crosses fingers*, yea!
One of my favorite shows last season was oreimo. The show does have a lot of flaws and is no where near the level of Genshiken, but it is amusing none the less. I do like Aragaki Ayase as I am drawn to those type of negative characters myself.
stabby, stabby, stabby
... The voicing done by
Saori Hayami
was prefect and fits the character well. It was revealed that she is currently doing Haqua in the second season of The World God Only Knows in the very last episode of the first season . What makes this pairing up really great is how much Ayase and Haqua are alike. Haqua shows up in chapter 22 of the manga. She is
not
a yandere, but she does have very similar traits. She is the serious character always trying her best yet cannot beat Katsuragi and it frustrates her. Of course, she then begins to develop a romantic interest as well. She really starts to shine when she begins to act like how a real demon helper should be and constantly keeps Katsuragi in check. I have high expectations for this coming season.