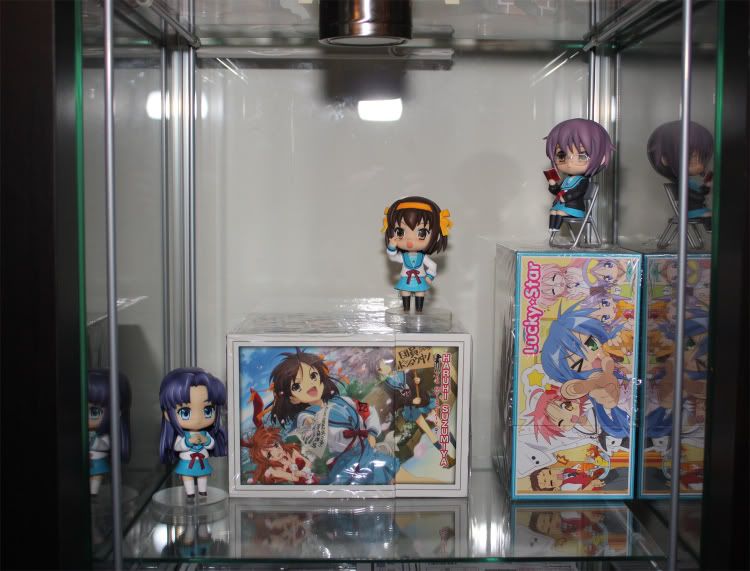 A month or two ago I posted about how great a value the IKEA detolf case was and purchased one to build. Well, I have not really had time to find the lighting system I had visioned, so I have been filling it with toys!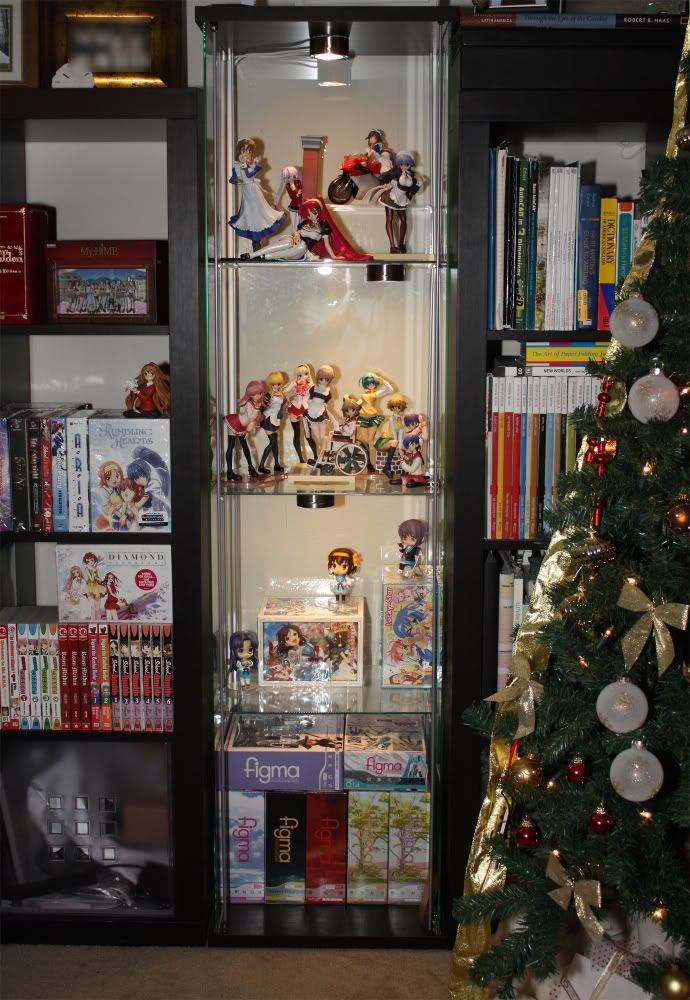 Someone told me before that I have a lot of To Heart 2 figures... Well, it's true. There are still more in a box :x
I have lots of Love Hina stuff too... Are people new to anime still discovering Love Hina?
Update
, password for album is: toheart2
Be sure to click either of the pictures or here to see the whole album!
I think what I'll do about the lighting is just add 3 more lights and just flood the whole case! A good tip is to put the lights towards the front of the case. If the lights are in the back it will cast shadows on their heads and look dark in the front.
Oh, and in case I'm not back this week, Merry Christmas!