Kohsaka Tamaki Samurai version from the game FDCGR! Honestly, I did not see myself purchasing this. So many figures are coming out this year that I literally have been strained on funds for things I want. The industry is growing too large too fast; I foresee another anime bubble popping in the figure market although I do hope not.
The first thing that came to my mind when I saw this item was why Samurai?
I would have loved to have had just the basic fighter version. A figma or some other poseable figure would have been superb. I love the kitty shield even though I am not an avid cat supporter. Below you can see a few of the available jobs: Fighter, Paladin, Valkyrie, and Samurai.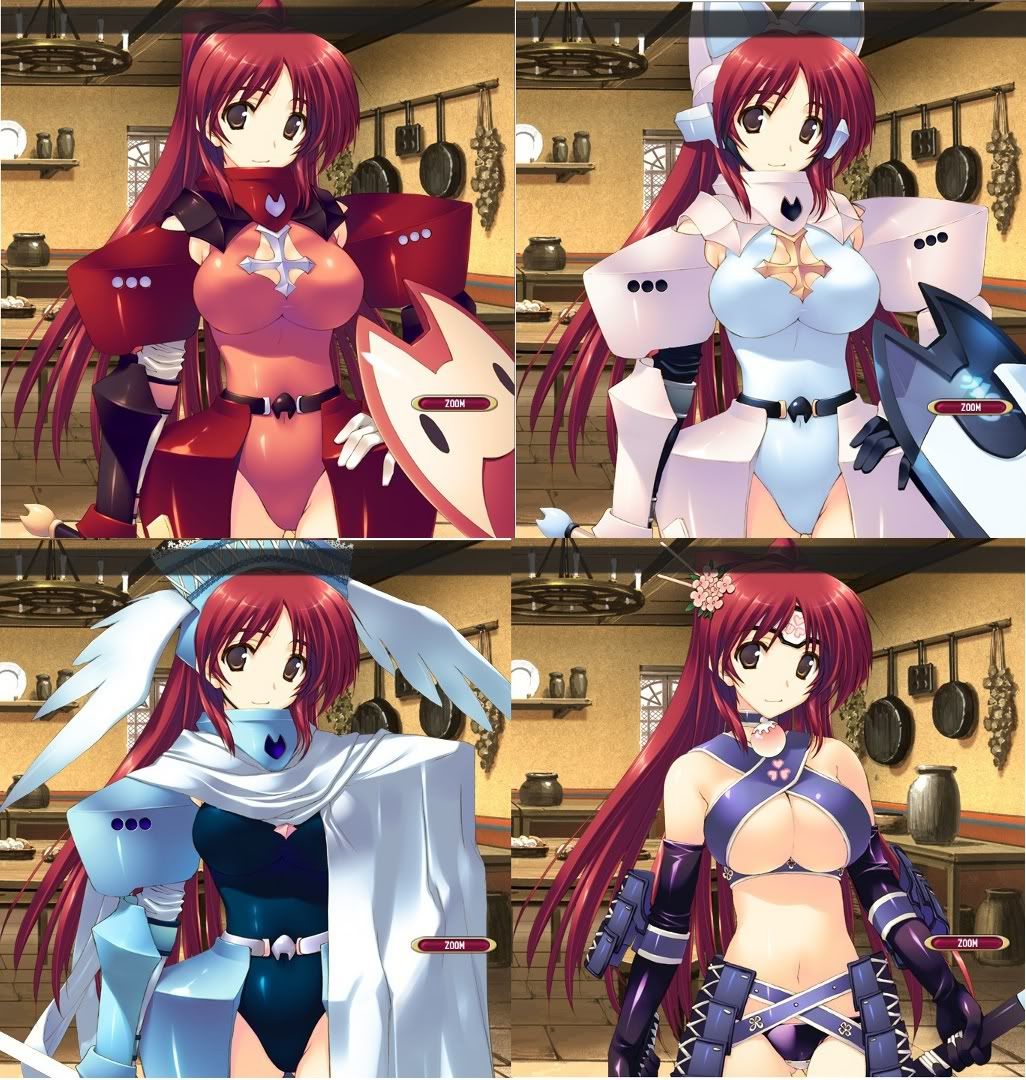 But I do have to say the choice has grown on me. My favorite thing about Samurai Tamaki is her flower hair piece. Usually, when you see a snap shot of this figure it is from the opposite side so you don't get a clear view of the hair piece. The design really brings out her femininity and adds a pop of color.
I do feel she is a bit scantily clad for my tastes. It is however provocative and displays a sense of strength, neglecting full armor to maximize strength and speed.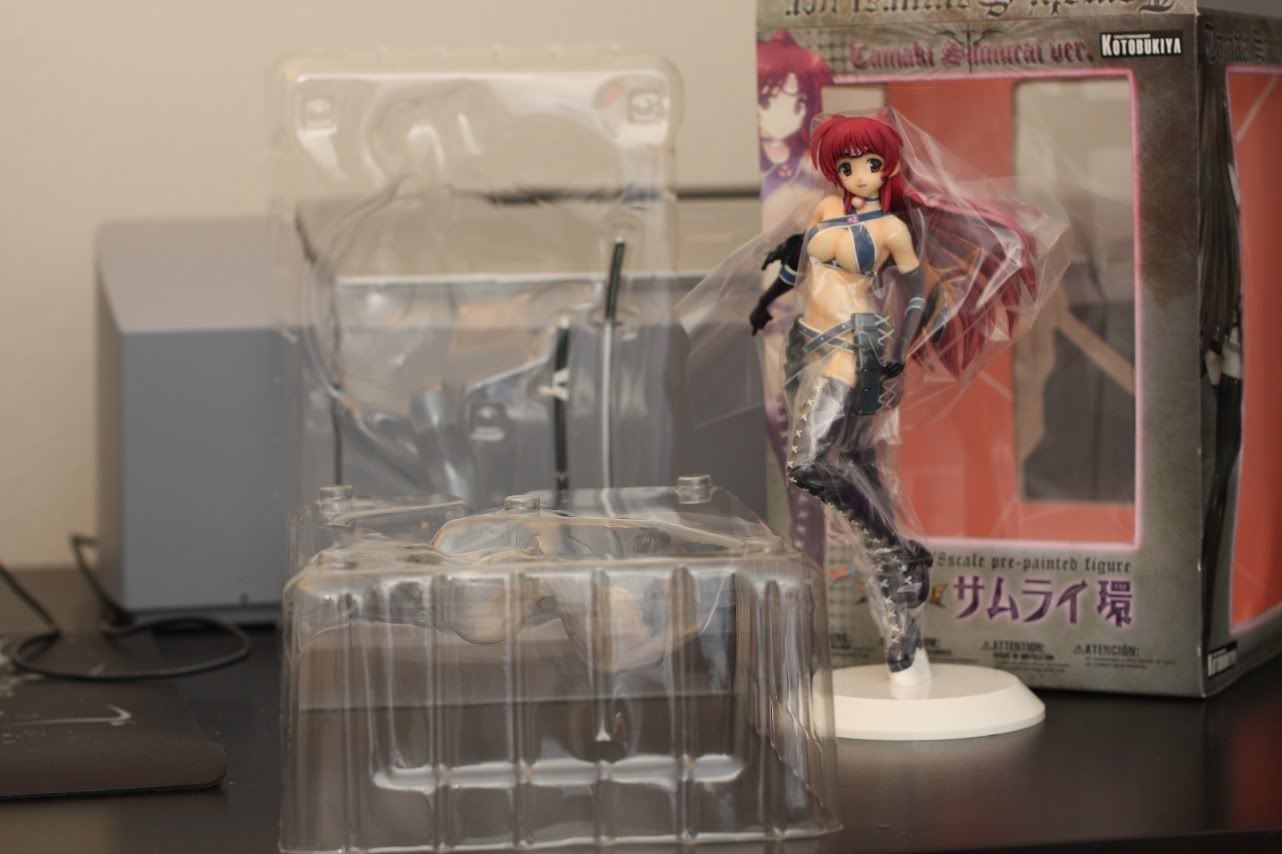 The packaging is done in typical Kotobukiya fashion. Individual parts are wrapped in plastic sheets to prevent any paint rubbing. Inside the box it says Tamaki and displays the official FDCGR logo. The package is designed to display her face clearly and there are no obstructions in the way.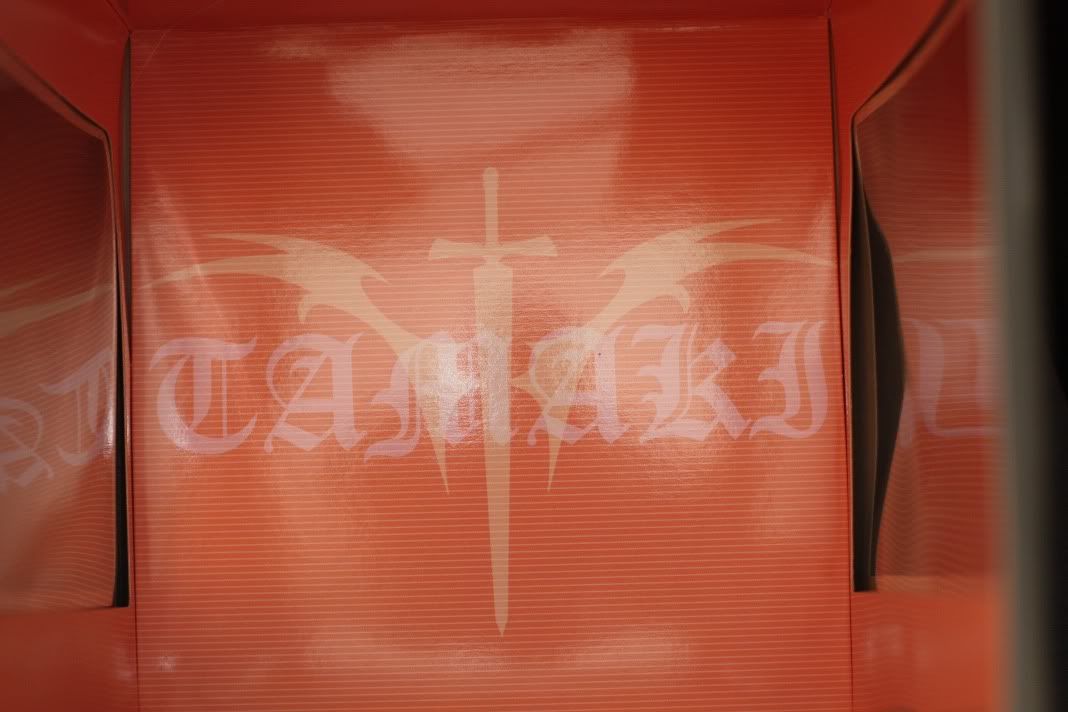 Interestingly, my printer ran out of ink today. For some reason I am also out of backup ink cartridges. I definitely want to get a few pictures of this figure with different backgrounds but it will have to wait.
This is a well done figure and a quick rating I might give would be a solid 8 out of 10.
hopefully, more pics to come soon.