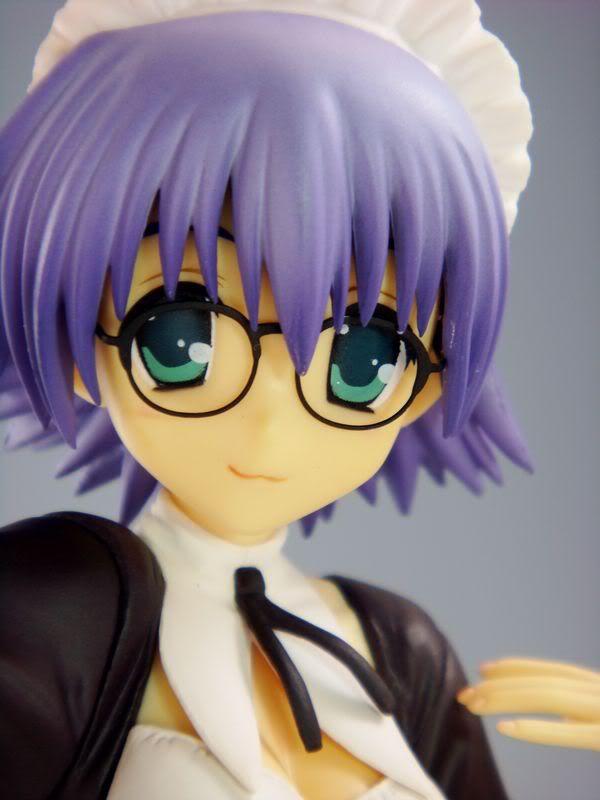 Yuma Tonami

When I first saw this figure earlier this summer I did not like it. "Why do they always give Yuma weird poses?" I thought. But then I saw this...

The maid version of Yuma came with glasses?! Why didn't any of the official box pictures state this?! Well, as it turns out, she does not come with the glasses but you can purchase them separately.
The glasses come in two color packages; silver or black. You can order the black ones here.

Jyoji Resource took these pictures over the summer. When I glanced over them I did not really pay attention. Apparently he added the glasses himself. They are made by Kotobukiya and come at great prices.
They should fit on most any 1/6 or 1/8 figure, just slide them in between the hair cast and the side of the face.
Be sure to check Jyoji's page for some very 'nice' pics!

You can check out more pics at Akiba Blog and alter color version at Akiba Hobby.