This was released in 2010 as a set called tokimeki memorial figure collection vol. 2 for the 15th anniversary of the tokimeki memorial series. This is produced by Konami who makes the game series and a few lesser known figures like busou shinki and bug killer HoiHoi-san. They also made negima and haruhi figures.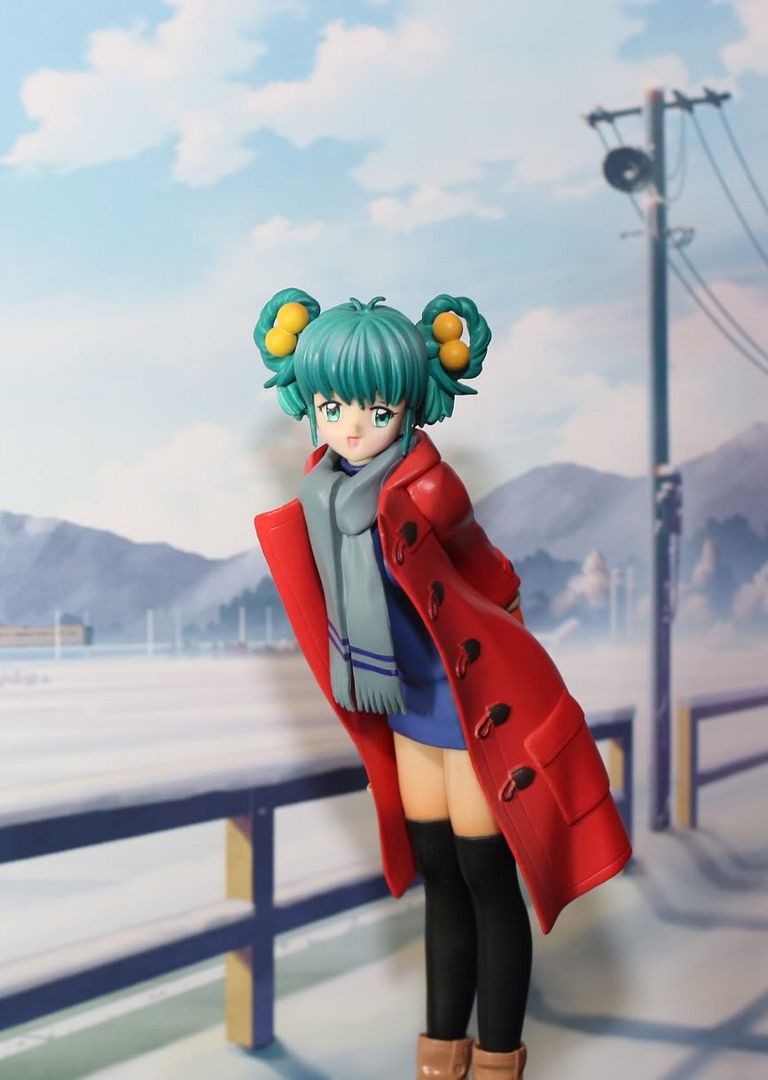 There have always been quite a few problems with tokimeki figures in the past. Either they were prohibitively expensive and hard to get due to direct mail order only or they were resin kits you had to build yourself. Cheap figures abounded yet they were in fact cheaply made and were originally ufo catcher junk.
Being an avid tokimeki memorial collector I have boxes of the stuff. Books, cards, puzzles, pencils, you name it and I might have some. So when I first saw these figures announced I was excited yet skeptic. The good news is these figures are very well made and I am thoroughly pleased. The quality of the materials on these figures is a step above what you would expect from a Sega prize figure.
Don't get me wrong, I love the sculpt and design of many Sega figures but ultimately they are made to be affordable and the quality of the materials suffer greatly. Not the case here. The packaging itself is very similar to the 50$ Negima figures I have purchased from Konami in the past. The plastic is soft and ply-able yet the color is rich and has shadowing. The figure has enough weight that it will not topple over easily.
@background photo from flickr
For under 10$ I definitely recommend these if you have some space to fill in your next figure shipment. Miharu is also the secret character in the series but now everyone can catch her themselves!