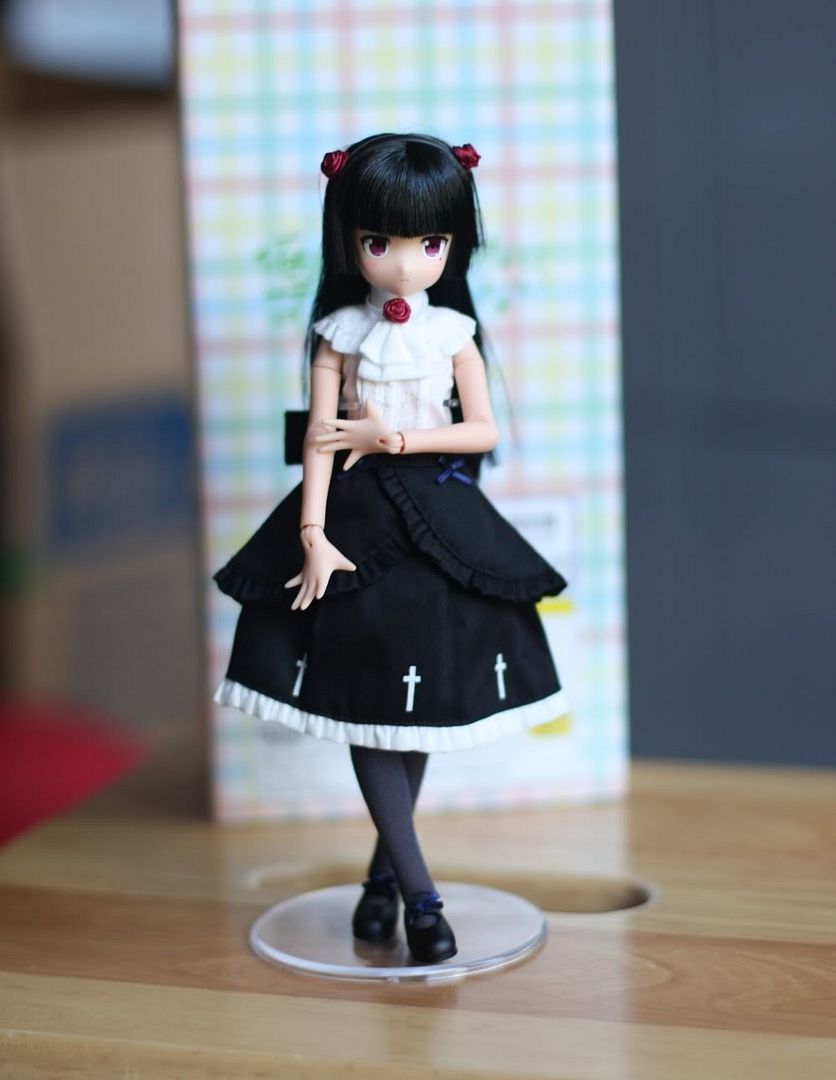 Here she is, Ruri Gokou Azone Doll.
Let me say first, this is a nice doll. When I originally received the packaged and viewed the production model I was not pleased. It was not the same as the pre-order photos. Sure, many figures do not have the same attention to detail and variety of paint colors as their prototype, but what I enjoyed most about this figure was how her face was so accurate and faithful to the original. Not so, with the production model I received. Her face is chubby. Oh well, it's grown on me now and not so bad.
The quality of her clothing is exceptional. There is no velcro, fabric hooks have been sewn in to the pieces. Her stockings are sewn together and have a wonderful texture feeling that stretches.
The Azone packaging itself is so bland. They seem to have generic boxes that they place stickers on and send them off from the factory. I think collectors would not mind paying a little more for something more intricate.
I did have two problems with the figure. The first, I don't believe this was caused by settling during shipping... Why do I always get the broken figures? Thankfully her foot just came out of the joint. Let's not be careless during packaging!
The second is, her arm would not bend. Someone on flickr recommended I tried the blow dryer trick and it worked. Just use a blow dryer to warm up the plastic and gently bend the arm and the joint at the same time.
What's really great about dolls is their clothing is fluid. That means she can be posed in anyway a real human would be able to. It makes posing figures in a sitting position easy as pie.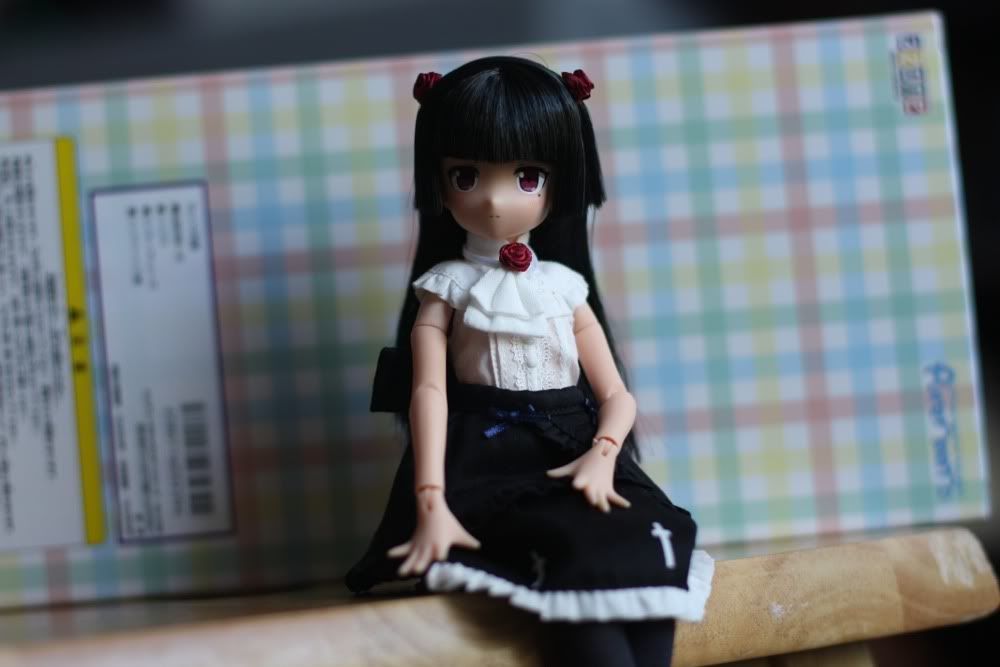 Overall, I am very pleased. Sadly I now have to collect all sorts of doll clothes for dress up time. I had a few nekomimi maid outfits selected but I think I may need to revise more items before I make the final order.
btw, today is Hatsune Miku's birthday! The 100th figma production has been delayed and did not make release today but it should be out soon.
for some reason, Touhou ibuki figma did make final production and I have her coming to me in the mail as we speak.